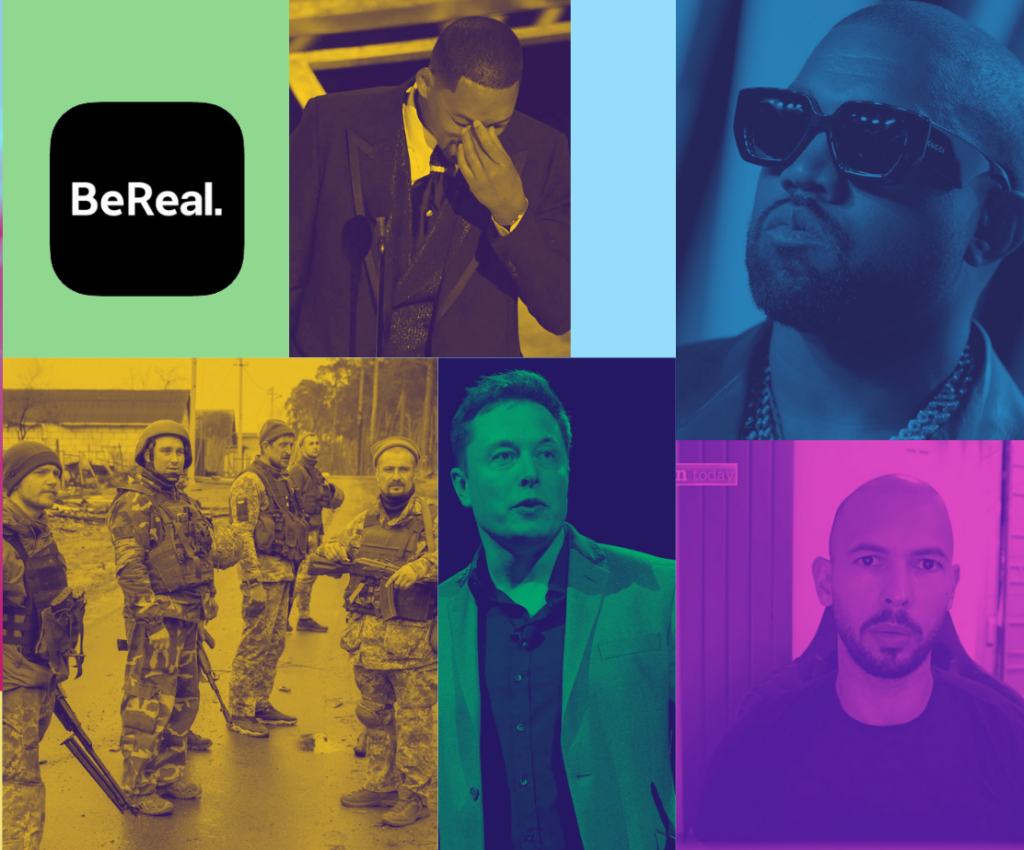 With 2022 finally coming to an end, it's time to ask yourself and your kids — what the heck happened? From wars broadcasted online and trials filled with fake news to harmful figures banned on social media and massive milestones for the human population — there's been a lot to process this year.
But how much of it did you discuss with your children? And how well are they processing and understanding the events of the past year? It's time to find out.
So while your children are caught up in their Spotify Wrap-Up for the year, it might also be a good time for you to review the biggest events from this year and see if you've had the most important conversations with children for 2022.
Why these conversations with your children are essential
In the world today, teens and tweens are exposed to so much due to the online world. And as much as you can try, you'll never be able to fully control what they are exposed to — whether they're shown things online by their friends or they find a way around your controls. So what can you do? Well, you can't stop them from seeing things, but you can help them process and understand them better so they can respond appropriately.
To do this, you need to have these important conversations, as well as, an open stream of communication so that they feel safe to come to you if they are struggling to understand something. This is the key to equipping your children with the tools they need to be safer and smarter online.
The most important conversations with your children for 2022
Here are some of the top stories for 2022 — stories that your children heard about and likely followed, stories that possibly even influenced or affected your children without you knowing about it.
While each of these stories may seem irrelevant to your children's lives, there are some really important lessons embedded in them that can help your child better navigate the online world.
Here are the top conversations of 2022 and why they're important:
Ukraine War
What happened:
In February, Russia invade Ukraine leading to a violent war, mass destruction and civilian casualties — all of which were being broadcasted live on TikTok for everyone to see in real time.
Why it's important to talk about:
Not only is social media a dangerous news source, but platforms like TikTok are riddled with both misinformation and disinformation
This is why critically discussing the news around the Ukraine War is vital so that teens learn how to question their news sources
Because children struggle to separate fact from fantasy, exposure to this extreme can affect the well-being of more sensitive children.
Johnny Depp trial
What happened:
The televised Johnny Depp and Amber Heard defamation trial was completely overwhelmed by the media, fake news, users on social platforms, and even opportunistic political groups who took advantage of the media coverage to spread misinformation.
Why it's important to talk about:
It was interesting to see the rabid response of the media and our society to the personal lives of two actors  — what does this say about our society?
Enormous amounts of fake news circulated social media, confirmation bias was prevalent, and memes of clips taken out of context were used as weapons — it was so easy to be influenced by the fake news surrounding the case.
With the case concerning extremely sensitive and personal issues such as domestic violence and abuse, the media had a dehumanising effect, promoting a lack of empathy in users online and making people forget that the people involved were human beings too.
The Will Smith Oscar slap
What happened:
At the 94th Academy Awards, after presenter Chris Rock made a sensitive joke about Jada Pinkett Smith, husband Will Smith walked on stage and slapped Chris Rock live on air, resulting in a divided audience and a 10-year Oscars ban to Will Smith's name.
Why it's important to talk about:
After videos immediately circulated on social media and became an instant viral hit, destroying Will Smith's career in a moment.
While a lot of people, especially boys, defended Smith by arguing that he was defending his wife's honour and his own, there were more people who deemed his behaviour inappropriate, disrespectful and outrageous.
Whether you're at the Oscars or on the school field, violence and acting on impulse is never the answer. There are always better ways to respond.
Smith's consequences are enough to show why managing your emotions and maintaining respect is essential — one split decision can ruin your life.
It's time to BeReal
What happened:
BeReal exploded onto the social media scene, becoming one of the most popular apps among teens and tweens. 
Why it's important to talk about:
BeReal claims to be a 'healthy' social platform with the aim to create a space where people could foster genuine interactions online — is it successful?
Its popularity indicates that perhaps teens are finally looking for a new and authentic digital social experience and are tired of the sensationalized and toxic environment found in other social apps such as Instagram, Snapchat and TikTok.
But while BeReal claims to be a danger-free zone for teens and tweens, there are still some potential dangers that are worth investigating and discussing.
The banning of Andrew Tate and Kanye
What happened:
On two separate occasions, both Andrew Tate and Kayne were cancelled this year and banned from all social media platforms for spreading harmful messages and hate speech to their massive following.
Why it's important to talk about:
After talking with some of the Grade 7 students we work with, it became very clear that they were very much exposed to the dangerous messages shared by the self-proclaimed misogynist, Andrew Tate, and the antisemitic hate speech spread by Kanye on social media.
Children seem to be divided about whether or not the messages they are sharing are actually harmful.
This is another important lesson about being very careful about what you share on social media, as well as the messages sent to you by the people you follow.
Elon Musk buys Twitter
What happened:
Recently, Elon Musk bought Twitter and immediately started changing the way Twitter works (and who works at Twitter) to focus more on making a profit.
Why it's important to talk about:
A lot of notable figures left Twitter immediately or soon after Musk acquired it, knowing the parameters of the platform would change, and possibly not for the better.
With the focus shifting toward a money-making business, the platform will start serving the investors more than the users, removing structures that helped make it a safe and trusted space for teens and tweens.
Need help having these conversations with your teens?
Let's be honest — having these conversations can be tricky. Especially with the technological and generational divide that makes it very difficult to understand what is happening in the lives of teens and tweens today. Plus, we all know how easily they switch off when they think you've gone into lecture mode. So now that you know which important conversations you need to have, how can you do it successfully?
That's where MySociaLife comes in! With the help of our partnered experts and our GenZ team, we're able to combine insight with experience of what it's like to be a teen today. We go into schools and help parents and students have these tricky but important conversations, equipping the former with understanding and tools and the latter with the digital life skills they need to navigate these complex situations.
And we keep it extra relevant with our new program, OneLife — the world's first social media current affairs video show in high schools. Stay up to date with the most important conversations of 2023 by signing up for OneLife today! Click here to find out more.