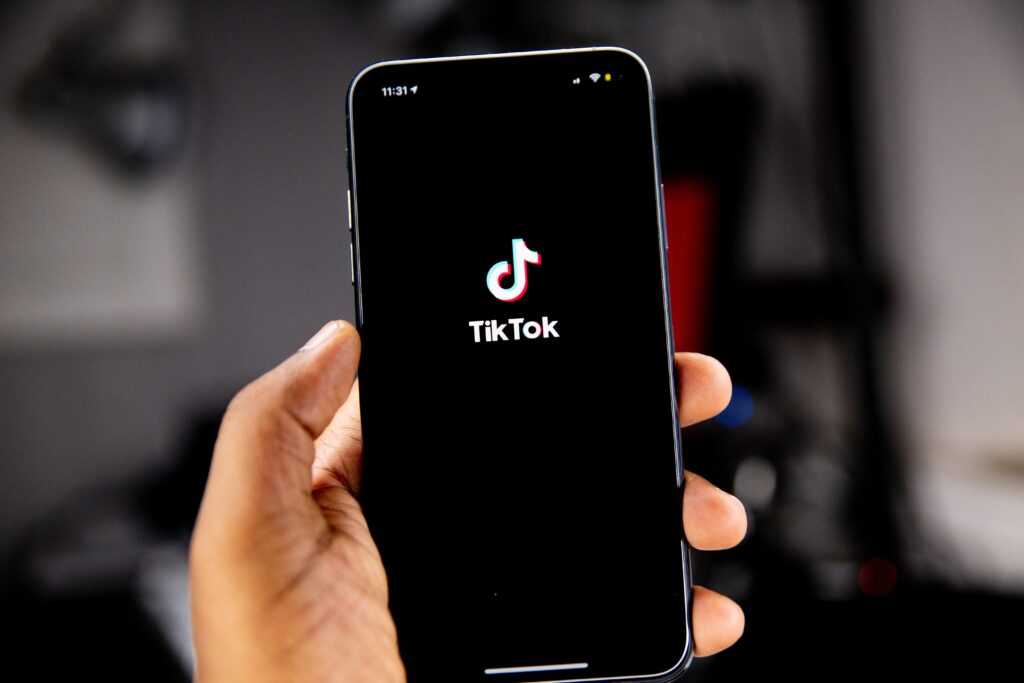 Unpopular opinion among parents, teachers, and professionals in the digital safety industry: TikTok isn't all that bad for teens.
Since TikTok first blew up during the pandemic, completely consuming teens, pre-teens, and even children and adults alike, parents, teachers, and the digital safety industry have set off the alarm bells. They've headed a pretty firm warning about the effects of TikTok and social media and the reasons why it's not safe for teens.
Maybe they have point — TikTok has been shown to negatively affect adolescents' mental health. But maybe there's more beneath TikTok's surface that parents aren't willing to explore. Well, teens are! And we're here to guide the way for teens to explore and excel online.
5 ways teens can use TikTok for good:
Here are 5 fun, productive, and positive ways teens can use TikTok:
1. Find a creative outlet
TikTok was originally created for users to make fun, interesting, and creative videos. While it's become distorted since then, the potential for TikTok to be used as it was originally intended remains. Similar to how Instagram promotes amazing photography, TikTok presents the perfect playground for those interested in videography to play, create, explore, and excel.
Some of the videos on TikTok are crazy impressive and require insane talent. There's a corner of TikTok that's positively promoting this kind of content that encourages creativity and develops teens' skills. And it's not limited to videography. Teens are showcasing their singing, art, design, musical instruments, make-up art, filmmaking, cake decorating and so much more. TikTok has become a hub for talented teens to explore and share their passions with the world.
One teen with some serious talent taking advantage of TikTok's platform is Maya (@mayas_artwork). She uses TikTok to post her hyper-realistic artwork of adorable animals, tranquil bouquets, and even some pop culture icons from the show Stranger Things. She even found a way to make some money through commissions. Now that's a smart teen using TikTok to do good things.
2. Start your own business
Many teens and young adults are taking their talents and passions and turning them into profits and careers using TikTok. And watching others fulfil their dreams on TikTok is inspiring even more teens to do the same.
With its massive audience and impressive engagement, TikTok has become the center of social media marketing. Teens are seeing this potential and are using TikTok to promote their business, generate leads, and make sales. This not only sets them up for the next stage in their life but teaches them invaluable life skills about business, growth, hard work, and success.
Gen Z digital creator, Joshua Heldsinger, is doing just this! He says, "Social media has always been a marketing tool. It's not a place to fool around… it's a place where you can build your brand. With the power of your phone and internet connection, you can travel the world and do what you want!" Click here to see how he uses TikTok to build his brand in a creative and engaging way.
3. Learn how to market other businesses
TikTok is no longer a luxury, but rather a necessity for any business looking to thrive. Many businesses from every industry, big or small, are jumping on the bandwagon. Many haven't yet mastered the art of TikTok… but many teens have. Teens have a deep understanding of TikTok's nuance and can potentially take what they've learned from hours of scrolling and engaging with the content and turn it into something productive and positive.
Teens are starting digital marketing agencies where they take on the marketing of businesses and help them boom on TikTok. With so many businesses trying to explore the wonderful world of TikTok, there's a huge demand for experts to guide the way. And many teens are perfect for the job!
Kelsie (@sociallykels) is a 23-year-old social media marketer with over 350k followers on TikTok. She's taken what she's learned from being a user of social media and turned it into a thriving business as a social media marketer and content creator!
4. Gain awareness of the world
Teens get exposed to a wide range of content on TikTok — the good and the bad. Social media, especially TikTok, has been instrumental in the spreading of awareness of important topics such as mental health, sexuality, equality, racism, disabilities, and more — all from people having a platform to share their stories first-hand.
This not only exposes teens to perspectives they never would have encountered before but can be incredibly powerful at encouraging empathy. Teens learn to empathize with people they've never met. This teaches them important life skills, as well as educates them on important world issues.
Many young adults are stepping forward to share their stories with the world. One such young TikToker is Chloé Hayden (@chloeshayden) who uses her platform to share her experience with autism and ADHD. She not only helps with destigmatization but helps both teens and adults gain awareness about autism and ADHD.
5. Have a good laugh
What draws over 1 billion users to TikTok monthly? Most people are just looking for a quick escape and a good laugh to bring some brightness to their day in a world that can sometimes be a bit too intense. Relying on TikTok for a source of escape can be a slippery slope — we've all seen how quickly 5 minutes can slip into 5 hours in the TikTok blackhole.
But with some screentime limits and a carefully curated feed, teens can still get some great entertainment often with content that's educational, clever, or simply just adorable. Watching cute animal videos has even been proven to have some real positive effects on the brain and emotions.
Khaby Lame (@khaby.lame) has officially taken the top spot with the most followers on TikTok. How did he do this? Entertain the masses with his hilarious yet simple videos without even saying a word. His bio says it all — "If u wanna laugh u r in the right place." This 22-year-old Senegalese sensation knows what people want and knows how to give it to them.
TikTok's nature does raise some valid concerns for parents — TikTok addiction, cyberbullying, the effects of the Ukraine War on TikTok, the sexualization of teens, the impact on teens' mental health, and the viral trend to go viral at all costs. But this doesn't mean that this is all TikTok can be. If you teach your children good and healthy social media habits, like curating feeds with good content, screentime limits, reporting inappropriate content, good privacy setting practices, critical thinking, and the importance of fact-checking, TikTok can hold a world of opportunities for your teen to grow, explore, and excel online.
Learn more on our website about how we, at MySociaLife, teach and encourage teens and pre-teens to make the digital world their own, being safer and smarter online.
[Article written by Havana Dauncey]