Let's be honest — going through puberty is never fun. And for most parents and teachers, neither is trying to talk to teens about it.
But it doesn't have to be that way. It can be a transformative and empowering stage for teens. They just need a little reminder that they're not alone — and neither are you. We're here to help!
Why teens need some extra help during puberty
A lot of things are happening in a teen's body that they don't understand and often don't even think are normal. Our bodies are all different, so what happens to one teen, might not happen the same way or same time as another. But most teens only know about the happenings of puberty comparatively through their peers. So how are teens supposed to know that their changes are normal and can actually be pretty cool?
Puberty is filled with feelings of confusion, embarrassment, awkwardness, shame. The problem — no one is talking about it openly and transparently. If no one talks about it, teens then think that it's something that they shouldn't talk about, or even ask questions about.
What can adults do to help teens navigate puberty?
So how can we help teens to navigate this tricky period and ease feelings of confusion and shame? Simple — we talk about. But sometimes we don't have the words or they're not ready to talk about it. So we can at least give them the best resources they need to navigate it on their own until you're both ready to open up. With the technology we have today, there are some incredible digital resources that equip teens with the information they need to get understand, manage, and conquer puberty.
We've rounded up some of the best digital resources out there that guide teens through puberty (I honestly wish I had these when I was a teenager). Check them out!
Top 5 digital resources to help teens navigate puberty
Oomla and the Puberty Portal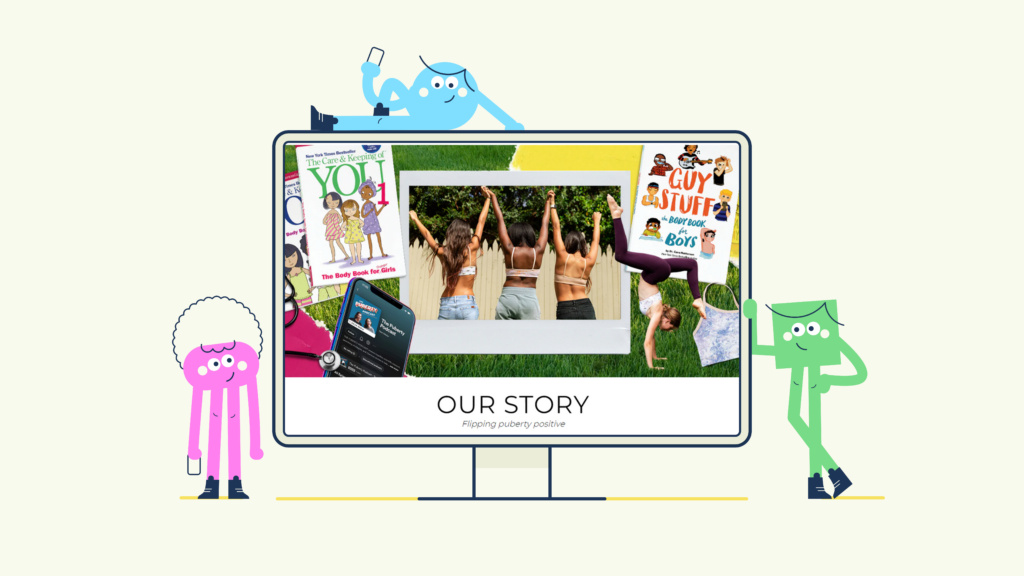 Oomla was launched in 2020 with the mission of flipping puberty into a positive experience for everyone, as well as making it extra comfy for teens. They aim to bridge the information gap and provide answers to the tricky and uncomfortable questions both adults and teens have.
Here are the useful and effective tools Oomla offers:
The go-to hotspot for teens to get answers about everything puberty related with the message, "Body changes are normal, we help make them understandable." From skincare, periods, and hair everywhere to real stories, moods, and mental health — you'll find educated, appropriate, and positive answers here.
Puberty Podcast (for Adults)
Oomla founders, Dr Cara Natterson and Vanessa Kroll Bennett, shine a light on all the messy and uncomfortable and necessary aspects of raising teens through puberty. By sharing scientific research, parenting strategies, and hilarious stories, parents, guardians, and teachers can gain actionable advice on how to guide teens through this interesting time.
This one is less a tool and more one more way to ease the uncomfortable times of puberty. After noticing the massive gap in the market for comfy, stylish, and practical training bras and sleeping shorts (for all genders), they decided to make their own, called Oombras and Oomshorts!
The Trevor Project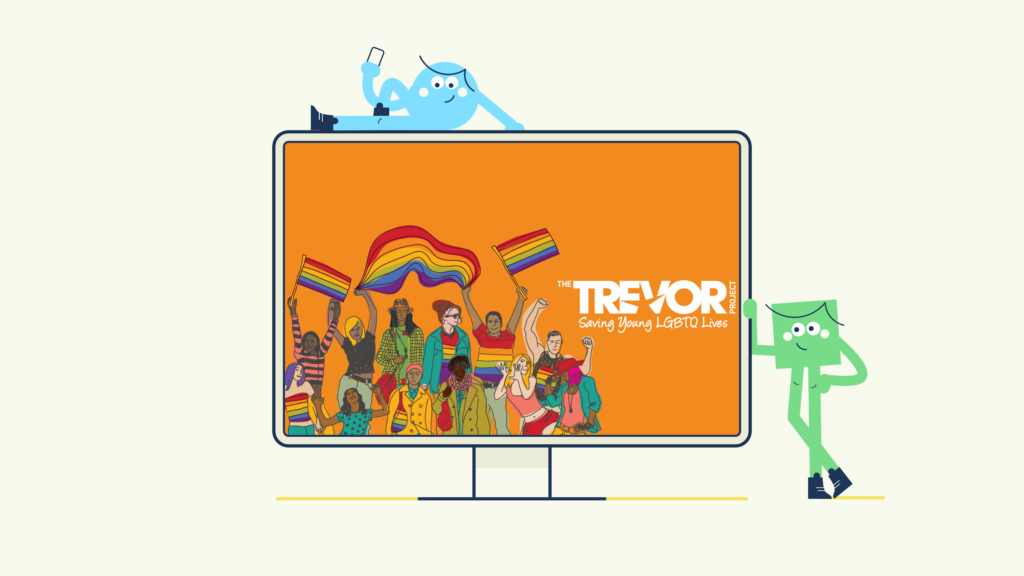 Quality information on puberty is scarce. Quality information for LGBTQ+ teens is almost non-existent — that's where The Trevor Project comes in. The Trevor Project provides information and support to LGBTQ+ teens and young adults — 24/7, all year round. The Trevor Project is the world's largest suicide prevention and crisis intervention organization for lesbian, gay, bisexual, transgender, queer, and questioning (LGBTQ+) young people.
This is not only an invaluable resource for teens but also an invaluable resource for parents who want to educate themselves and support their teens as best as they can.
The Trevor Project offers a range of tools for teens, parents, and teachers:
Find articles, handbooks, guides, and more on topics covering sexual orientation, mental health, gender identity, community, suicide prevention, and diversity catered for teens and young adults
As one of their main efforts to prevent suicide, The Trevor Project offers trained counsellors who understand the challenges that LGBTQ+ young people face, providing 24-hour support. Whether it's through text message, phone call, or chat — they are there to give teens immediate crisis support that's 100% confidential and 100% free for any struggling teens needing help but not sure how to ask for it.
For many LGBTQ+ teens, finding a community of people who understand and celebrate their identities. TrevorSpace is is an affirming, online community for LGBTQ young people between the ages of 13-24 years old. Teens can find an understanding community, to explore their identity, or a safe, secure, and supportive space to speak to someone who understands. There's also a team of moderators and AI-technology to ensure it remains a safe space for all where teens can be themselves.
AMAZE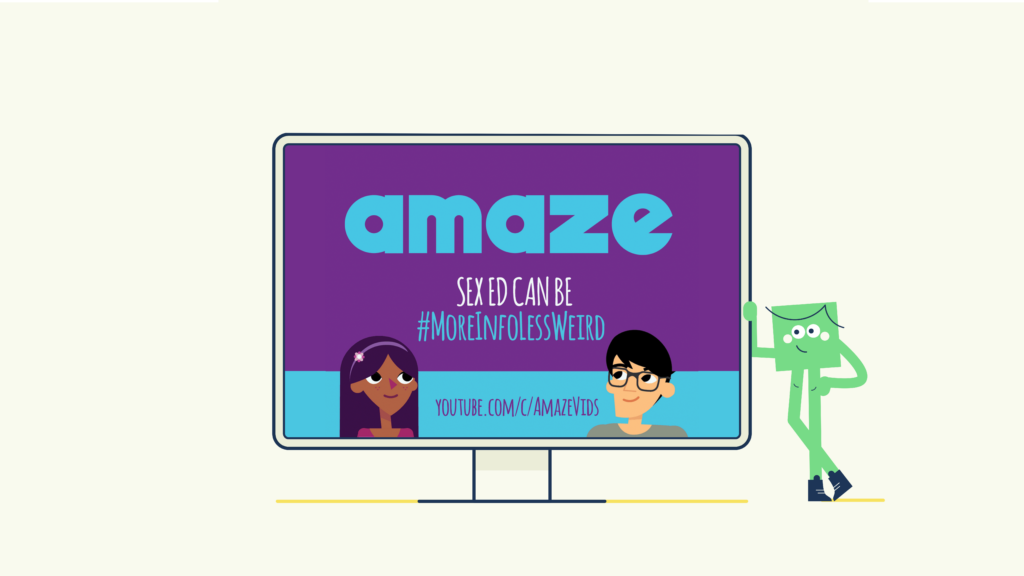 Looking to find resources that take the awkward out of sex ed? AMAZE is your answer! Here you'll find honest and educational information in fun, animated videos that give teens all the answers they actually want to know about sex, their bodies, and relationships.
Most famous for its educational YouTube channel, AMAZE combines the expertise of master sexuality educators, the creativity of animation professionals, the input of young people, and the power of the internet to create:
FOR TEENS: Engaging, educational, age-appropriate and often humorous sex education videos
FOR PARENTS: Educational resources to guide parents and guardians on how to better communicate with their teens on sex and sexuality
FOR TEACHERS: Toolkits, lesson plans, and other resources to help educators and healthcare providers
AMAZE also offers, amaze jr. which is basically a parent's go-to guide for when little kids have big questions.
Luna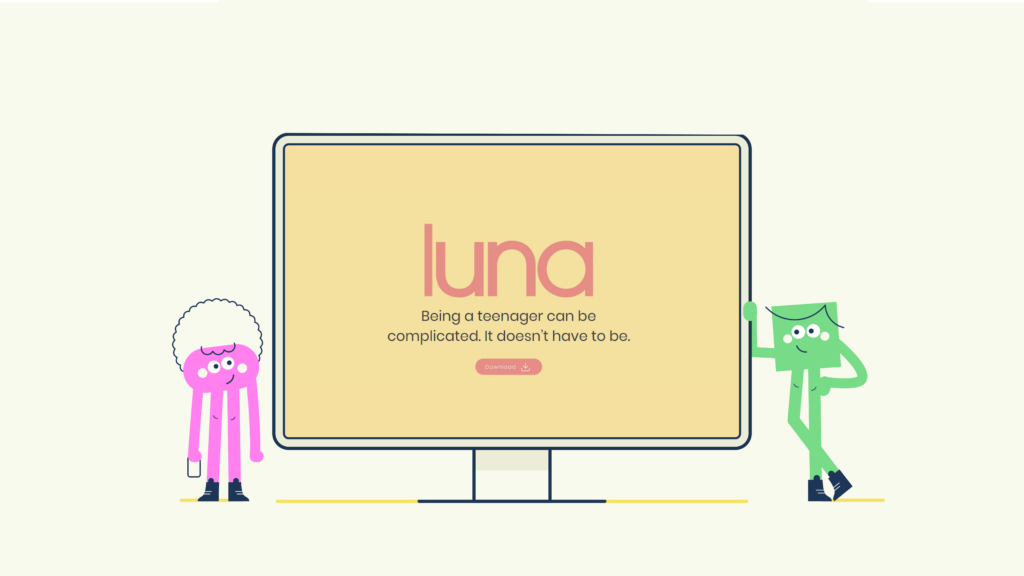 Luna is an app designed specifically for teenage girls where they can learn, read, and ask about all things teen health and wellbeing. It gives teen girls a safe space where they can safely explore topics around puberty that aren't always taught or spoken about enough.
Built by a community of young medical professionals and teens across the UK, this is a resource you and your teens can trust. Using articles, videos, and experiences, teen girls can explore a variety of topics from mental health, female health, and sex & sexual health to periods & hormones, body positivity, and relationships. Teens also have the opportunity to ask luna anything and receive answers from one of luna's medical community.
While the app isn't available just yet, it's coming soon. Until it's released, you can join the waitlist, become a luminary for early access, or check out their Instagram for relevant info, news, advice, motivation, and updates.
Big mouth & Sex Education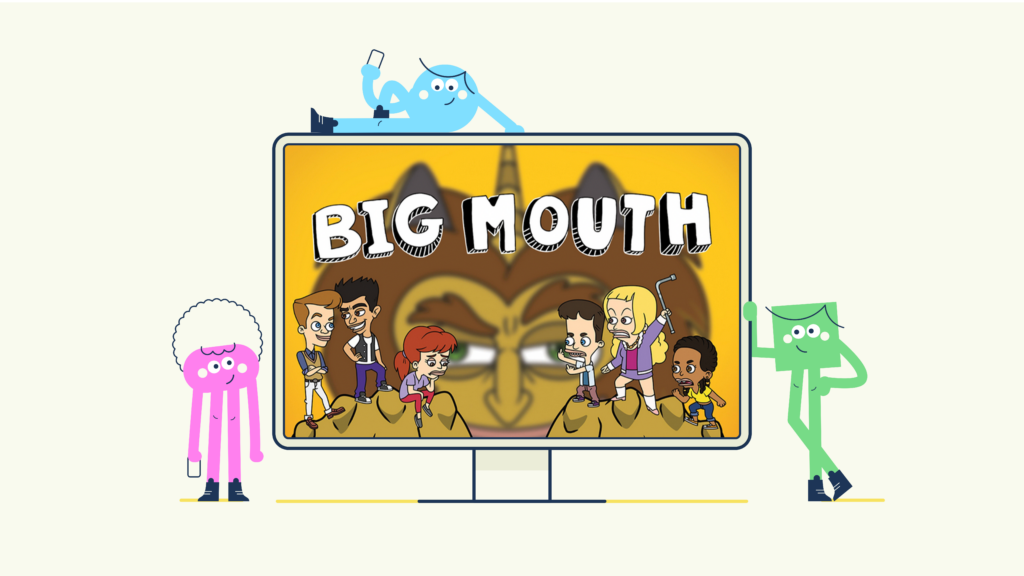 If you're looking for some fun, yet insightful edutainment, Big Mouth and Sex Education are two TV shows that can be a surprisingly good educational tool for teens. We'd definitely recommend these TV for older teens, as there is mature content.
Big Mouth
Big Mouth follows a group of 7th graders as they navigate the uncomfortable and awkward struggles of puberty, guided by a group of Hormone Monsters and other fantasy characters. While it's mainly a TV show, it's still effective at passing along some insightful advice on puberty that's enjoyable and engaging for older teens.
Sex Education
Sex Education is not afraid to bear it all. While it does present a very open and unfiltered view of sex, sexuality, and sex ed, it also does an incredible job at giving teens an honest and down-to-earth view of the changes teens experience during puberty. The show asks and answers the questions that no one dares to ask but teens want the answers to. It normalizes all bodies, showing teens that their bodies are normal and natural. The characters discuss important topics such as sexuality, gender, sexual assault, contraception, and more. It also shows gives teens a balanced view of sex — presenting the dangers but also the pleasures that are often ignored. On top of it all, you also witness normal teens going through everyday struggles that all teens can relate to.
All in all, even if you watch these shows with your teens, they can be a great opportunity to start conversations and open the door to trusted communication about these important topics.
Conclusion
Using these digital resources, parents and teachers can better equip teens with the tools, information, and skills they need to navigate puberty successfully. By lessening the discomfort, awkwardness, confusion, and shame that often come with puberty, we can rather focus on the exciting and transformational side of puberty where teens grow into themselves and form their own identities.
Teens need to know that puberty is weird, bodies are weird — but it's all normal. And it's our job to show them that.
At MySociaLife, we equip teens with the digital life skills they need to be safer and smarter online, also showing them how they explore and excel in the digital world. We tackle challenges such as mental health, cyberbullying, sexuality online, digital identity, privacy, and more! Check out our student programs to help teens navigate the online world!